Coming up on three decades Elle Kerr-Wilson has invested time, money and devotion to her healing and alchemical transformation process. She makes this journey with sincere dedication as well as a lightness of being. Together with her practices of meditation and mystical studies have finely honed her skills and ability to hold beautiful healing energies for her clients. Her one-on-one healing sessions are filled with wisdom and alchemical healing energies. Elle's sessions bring spiritual connection, transformation and a shifting of timelines to her clients.
Mystical Studies
Elle Kerr-Wilson's story connects with her husbands, David. Together they have been on a deep spiritual journey. In their twenties they had a yearning for mysticism and spirituality.
Together, they sought out different churches and thoughts.  Then one day they walked up the steps of a little spiritualist church that was surrounded by flowers and beauty. Elle received a message from her late grandfather that left her speechless. She had never felt so seen and held. This quaint spiritualist church was in Victoria, BC and they quickly made it their spiritual home. They learned medium-ship, and hands on healing. The medium Minister took them under his wing and mentored them. He planted seeds for them to always tune in, and listen compassionately. Ultimately, he influenced them through how he held them to take special care for those on the path.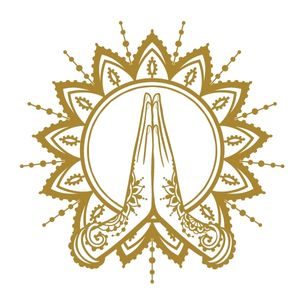 From there Elle Kerr-Wilson and David moved to Seattle and were gratefully influenced by another Medium Teacher. It was the days before Amazon and when publishing was difficult. This thought leader Medium would meet with Dr. Emoto in Japan and then take the book of Hidden Messages of Water to the US and sell them out of his car. During those days we would travel to Tacoma and learn under a Shamanic Wise Woman. We didn't apprentice with her but we went to many classes and ceremonies.
Elle was sent to a Zen Monastery to learn how to breath. She loved this Zen Teacher who had so little ego that he would never say he was Zen. There is something refreshing about meeting someone who can live a life of dedication to the path and not get into titles. Elle became his student of a form of Yoga from the caves in Korea for three years. Her practice then changed when she received his call saying he was moving to Korea and the school was closed. The interesting part is David was about to enter into a Modern Yogic training.
 With this synchronicity, Elle Kerr-Wilson joined him and there they found their master teacher. A Yogi Spiritual Master who was also a Doctor. He brought a Scientific and meticulous approach to the energy system. She was fortunate to be mentored by his Instructors and Practitioners and is still today. They stayed at this school for ten years.  They learned deep meditation practices to map consciousness. Ultimately to raise their voltage. As well, the healing technique called ISIS. This technique ultimately helps you meditate as it clears inner wounds and infuses the client with Spirit/God/Source. For the ten years there were so many intensives and weekly practices that has given them the ability to live with more clarity, psychic awareness and stillness.
The Master teacher has since died. Elle Kerr-Wilson continues these meditation practices daily. As well continues practices with others weekly. Her ISIS healing has shifted to her own modality that leans on the Divine Feminine Christ Consciousness where the Sophia Code by Kaia Ra has influenced her work tremendously.
The circle of giving from these amazing teachers and years of dedication is ever present in her offerings to you. Elle and David teach meditation together for those who are looking for rich yogi experiences.
Elle Kerr-Wilson's Certification
♥ Certified Sophia Circle Journey Facilitator by Kaira Ra
♥Certified Reiki Master and Teacher in the Usui Ryoho Reiki System by Lisa Powers.
♥ Certified Feng Shui Consultant by Dr. Shan-Tung Hsu from Blue Mountain Feng Shui Institute
♥In the 90's she went through a 9 month rigorous training through the National Spiritualist Association for Hands on Healing.
♥ Ordained Minister through the Universal Life Church Ministry.
Work and Education
Elle has a BA in Psychology and Healing from Antioch University and a Diploma in Business Management from British Columbia Institute of Technology. She has worked as an Assistant Stockbroker, Property Manager and Retail and Hotel Management. Importantly, upon high school graduation, Elle Kerr-Wilson worked as a hairstylist in one of Canada's leading salons. Elle left that creative world to join the business world. However, this caused her to miss the healing and creative aspect of making people feel beautiful and cared for. Elle's return to healing brought her full circle.
Home Life
Happily, Elle Kerr-Wilson has been married for 30 years. It would be foolish to make it sound like everything was a bed of roses and that destiny was bright with a white picket fence. You can read about their process here. Presently, they live outside of Seattle in Edmonds, WA. They have a 27 year old daughter and a 23 year old son. They are blessed with a wonderful daughter in law.  As well, enjoy the company of a smart cat and a playful dog.