Elle and Hunter are both certified by world-renowned Oracle, Kaia Ra, through the Sophia Dragon Tribe®. They each offer Sophia Circle Journeys®.
This is a powerful journey of embodying more of your higher self, and cultivating a relationship with Divine Feminine Ascended Masters such as ISIS, Mary Magdalene, White Buffalo Woman and more. You will receive activations and transmissions. Expect your own miracles, spiritual awakenings and spontaneous healings as we journey together .
IN this journey you will experience
A powerful invocation
This invocation will open the temple gates and invite the Ascended Masters to be with us on our journey. Your I AM presence will step in for you to further get to know and land your divine feminine.
Guided Meditation
Experience Sophia's Temple in this meditation. Receive activations and transmissions.
Water Blessing
Water is a conduit for blessings and vitality. The Quan Yin Water Prayer will create a more empowered relationship with your health, body, your Higher Self, and Sophia God. As you drink this water you will further integrate these teachings and higher self transmissions.
Activating Your Divine Genome
We will read a section of the Codex together. The power of your voice reading the codex aloud activates your Higher Self to build bridges of light between your divine genome and your biological DNA.
We'll then take time to journal and discuss the reading with a group question that will help you explore and integrate this topic.
Ceremonial Sealing
A final meditation and ceremonial sealing of the activations within your body, heart,
and mind.
Hunter's next Sophia Circle Journey®
Hunter is a Certified Sophia Circle Facilitator.  Having fallen in love with the book, attended Sophia Code intensives, she was guided to become a Sophia Circle Leader.
Hunter has lived in an Ashram in Bali and lived a dedicated spiritual path. Her Teacher was known as the laughing Teacher so she brings a lightness wherever she goes.  Also, she wanted to go the source of Yoga and completed her Yoga Teacher Training in India.
Hunter has developed a rich relationship with the Ascended Masters from the Sophia Code.  ISIS, Hathor, Green Tara, Mother Mary, Mary Magdalene, Quan Yin and White Buffalo Woman. This will come through in her Journeys that will further your initiations.
sundays Virtual 13 circle Journey

Starting June 25, 2022
Sundays, 10:00am PST
Elle's sophia circle journey®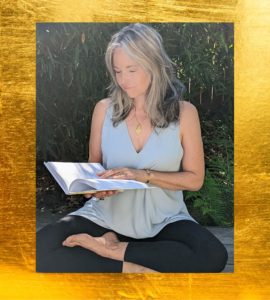 In Person: North Seattle
(North Edmonds)

Starting July 7, 2023
pAYMENT IN FULL
$429
In your Countries currency
2 payments
$222
In your Countries currency
1 payment $138
4 Monthly payments $77
In your Countries currency