Breathing
Good to watch for before your first session or meditation. Learn a way of breathing that helps you step out of thoughts. Sessions tend to rest on this breath so please give it a go. It will also help facilitate deeper states of consciousness.


Interesting Article about the Friction Breath for awakening.
Healing Support
We have an electrical system. Flower essences can really help facilitate harmony in every day situations. In life you may go through a huge expansion or two, when working with Elle in Ascension Regression you can go through many. With this, it is beneficial to support your human electrical system. You can recognize when your electrical system needs support as there is a very subtle current in your body.
READ MORE
Referral Program - The Love Of Friendship
When you know something works and has shifted your life into more ease and a deeper relationship with Self it's a depth of heart to share this work. I remember opening up my house to a Healing Practitioner several times and lining up my friends to see him as he came from out of town. I remember the warmth of my friendships deepening as I shared this profound experience with them. With this memory I offer this to you.
Refer a friend to enrich your life into an Action Plan and receive a session to step back in and enrich your life with another session.
Line up a day or weekend as I did and receive more.
Sometimes it is hard to talk about this work and yet when loved ones experience this work they get you more. Conversations and heartness between you deepens. We need this on the planet. With this I offer my heart.
READ MORE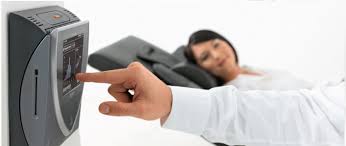 Wellness Technology
Included in your in person session is a Bemer Session. This consists of laying on the Bemer Pad for 8 minutes at the beginning of your session. This gives you time to relax from your day while receiving some subtle and gentle energy. I find that my clients get more out of their session as they are so much more relaxed and yet rejuvinated before we get to work. The micro circluation device increases your blood flow up to 30% for approximately 9 to 16 hours afterwards. This is a game changer for wellness. Ask me, if you would like to learn more and how to get your hands on one!


READ MORE